After Homs massacre, protests erupt on several continents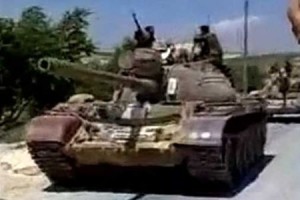 A wave of protests broke out at Syrian embassies on several continents amid reports of hundreds of deaths in one Syrian city and hours before a possible U.N. Security Council vote on a response to the violent crackdown in the country. Here's a breakdown of some of the demonstrations Friday and Saturday:
CAIRO
Egyptian police arrested 12 people, mostly Syrians, accused of setting the first floor of the Syrian embassy in Cairo on fire, according to Egyptian police Maj. Karim El-Fouli. Groups of Syrians outside the police station demanded the release of those detained, El-Fouli said.
About 100 people sat outside the police station, leading to a tense standoff with police, said Sumer Badr, a Syrian activist in Cairo.
Badr said demonstrators gathered because of the "massacre" in Homs. (The Syrian Observatory for Human Rights, an opposition activist group, had reported that more than 200 people were killed in the besieged city Homs. One activist told CNN the assault on Homs took place after dozens of soldiers from the Syrian army defected and fled into the city.)
Syrians in Cairo chanted, "Mubarak gone gone, Assad next next" — references to former Egyptian ruler Hosni Mubarak, who was ousted after a popular uprising last year, and Syrian President Bashar al-Assad, whom many Syrian protesters are demanding step down.
BERLIN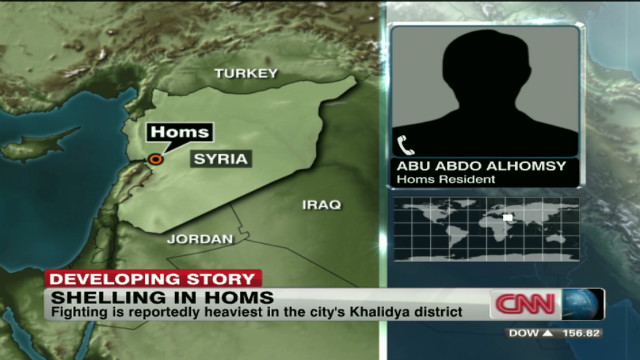 Thirty-one people broke through the locked doors of the Syrian embassy in Berlin, police said. The men — all Syrian or of Syrian decent — infiltrated the building, destroyed office furniture and displayed a flag out of an embassy's office window, Berlin police said.
The intruders also spray-painted slogans on walls. Police arrived and detained all the men, who were later released.
WASHINGTON
A few dozen protesters gathered outside the Syrian embassy in Washington on Friday night. Some chanted, "shame, shame, shame on you."
The demonstration was largely peaceful.
LONDON
About 150 protesters gathered at Belgrave Square, London's Metropolitan Police said, and five people were arrested after gaining entry to the Syrian embassy in London.
Demonstrators gathered in London called for the ouster of al-Assad.
KUWAIT
A group of Syrian nationals as well as Kuwaiti citizens stormed Syria's embassy in Kuwait early Saturday, damaging property in the building, the state-run Kuwait News Agency (KUNA) said.
The Kuwaiti Foreign Ministry condemned the incident, saying it was a "breach on Kuwait's policy towards diplomatic missions in the country," according to KUNA.
Both Syrian nationals and Kuwaitis were arrested, the agency said, but the exact number was not released.
TRIPOLI, Lebanon
A demonstration kicked off in northern Lebanon capital Tripoli on Saturday to protest the "massacre" that was committed by the Syrian forces in Homs Friday, National News Agency reported.
The report added that the protest took place in the presence of the Internal Security Forces ( ISF).
CNN, Agencies