Another group of 11 Iranians kidnapped in Syria, report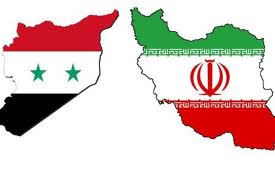 Eleven Iranian citizens were kidnapped while on a religious pilgrimage in Syria, state television reported on Wednesday, just days after the abduction of another group of pilgrims by an armed group in the violence-torn country.
"Their bus was on its way … to Damascus when it was attacked by an armed group and 11 out of 35 passengers were abducted," the television quoted Iranian pilgrimage official Massoud Akhavan as saying.
"The kidnapped men were transferred to an unknown location," Akhavan said without giving more details.
Another bus carrying Iranian pilgrims was attacked by gunmen in central Syria on Thursday and 11 passengers were abducted.
Foreign Ministry spokesman Ramin Mehmanparast condemned the attack as "unjustifiable" and asked Syrian authorities to secure the release of the abducted citizens.
Syrian President Bashar al-Assad, a close ally of Iran, is under mounting international pressure to end a military crackdown on a 11-month-old popular uprising, which has escalated into an armed insurgency in some regions.
Kidnappings and killings based on religious identity are increasingly common in protest flashpoints such as Homs, sparking international and regional concerns that strife could lead to sustained sectarian bloodshed in Syria.
Syrians opposed to Assad come mainly from the country's Sunni Muslim majority, while Assad and his ruling coterie belong to the minority Alawite sect, an offshoot of Shi'ite Islam. Iran is the Middle East's Shi'ite power.
Five Iranian technicians were also kidnapped in the Syrian city of Homs in December and Tehran demanded their immediate release.
Iran has condemned what it has called foreign interference in Syrian affairs and has praised reforms Assad has pledged to undertake, but tempered its rhetoric on Syria as the uprising has dragged on and bloodshed has worsened.
At first Tehran wholeheartedly supported Assad's stance against public opposition, but now it is encouraging reforms to take account of popular grievances.
The United Nations says more than 5,000 people have been killed in Assad's crackdown on protests. Syria says more than 2,000 security force members have been killed by militants.
Reuters