Palestinians take step toward reconciliation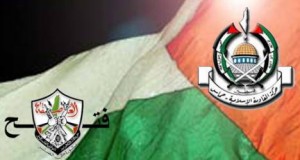 Palestinian political rivals Hamas and Fatah have taken the first practical step toward holding general elections by opening an office for voter registration in the Gaza Strip.
Presidential and parliament elections are envisioned for late spring, though a date has not been set.
Elections are at the center of reconciliation between the Islamic militant Hamas and Fatah, the movement of internationally backed Palestinian President Mahmoud Abbas.
Hamas won parliament elections in 2006 and wrested control of Gaza from Abbas by force a year later. The Gaza office of the Central Elections Commission was closed after the 2007 takeover. It was reopened Tuesday.
In a related development Israeli troops detained a Hamas legislator in the West Bank early Tuesday in the fifth such arrest in as many days, the Islamic militant group said.
Hamas has accused Israel of trying to sabotage possible Palestinian elections, the centerpiece of reconciliation attempts between Hamas and the rival Fatah movement .
Israeli military officials did not immediately respond to requests for comment. Israel considers Hamas a terrorist organization. The group has carried out scores of deadly attacks against Israelis, but has largely held its fire in recent years.
Hamas said that in the latest incident, lawmaker Abdel Jaber Fuqaha was taken from his home in the West Bank city of Ramallah early Tuesday. Fuqaha is the fifth Hamas lawmaker to be arrested since last week, Hamas said.
Currently, 24 of 45 Hamas legislators from the West Bank are in Israeli detention on charges of membership in an illegal organization.
Hamas lawmakers have been subject to arrest by Israel since the group competed in Palestinian parliament elections in 2006, defeating Fatah. Several lawmakers have been detained repeatedly.
Ismail Ashkar, a leading Hamas lawmaker, accused Israel of trying to sabotage reconciliation efforts.
"Every time we move toward reconciliation and reactivating the Palestinian parliament, we see Israel targeting our lawmakers in the West Bank," Ashkar said.
Palestinian peace negotiator Saeb Erekat, a leader in Fatah, condemned the recent arrests as a "flagrant act of aggression" that undermines prospects for peace. "With these actions, Israel exposes the farcical nature of its peace rhetoric," he said.
After Hamas' 2006 election victory, repeated attempts at power-sharing between the rivals failed. Hamas seized control of Gaza by force in 2007, leaving Abbas with only the West Bank where he launched a crackdown on his rivals.
In recent months, the two sides have been trying to reconcile, but have had trouble moving forward because of continued distrust. Next week, Abbas is to meet with Hamas leader Khaled Mashaal in Cairo to try to break the impasse.
CBS/ AP