Hamas leaders evacuating families from Syria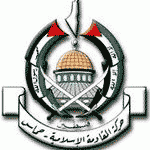 Hamas officials say senior members of their exiled leadership will evacuate their families from the group's headquarters in Syria.
Hamas, a militant Islamist Palestinian group, rules the Gaza Strip.
The officials, speaking from Damascus, said Tuesday that the evacuations are in response to the deteriorating security situation in Syria, where President Bashar Assad has been resisting a 10-month uprising.
The officials say the families of three top officials — Moussa Abu Marzouk, Mohammed Naser and Izzat Risheq — are set to leave at the end of the month, while the three men will remain in Damascus.
In recent months, Hamas has pulled lower level officials and their families out of Syria.
The officials spoke on condition of anonymity because they were discussing the inner workings of the secretive group.
CBS