Hezbollah suspect arrested in Bangkok after US warned of terror attack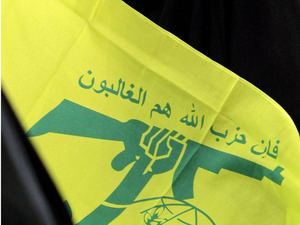 Americans are under the "real and very credible" threat of a terrorist attack in Bangkok, the U.S. ambassador to Thailand warned Friday, as authorities in the country arrested a Lebanese member of Hezbollah.
Ambassador Kristie Kenney was elaborating on an "emergency message" sent by the embassy to American citizens earlier Friday warning of a possible terrorist attack.
Thailand's deputy prime minister later said a Lebanese suspect had been detained and that police had stepped up security.
"A Lebanese suspect from the Hezbollah group has been taken into custody by Thai officials and police are investigating further," Chalerm Yumbumrung told Reuters.
"Following concern raised by the Israeli embassy about a possible attack by a group of Lebanese terrorists in Bangkok, Thai police officials had been coordinating with Israeli officials since before the new year."
Earlier, the US embassy warned its citizens that "foreign terrorists" may be looking to launch attacks in tourist areas of Thailand's capital.
"U.S. citizens are urged to exercise caution when visiting public areas where large groups of Western tourists gather in Bangkok," the embassy said in a statement. "We also encourage you to keep a low profile in public areas, particularly areas frequented by foreign tourists."
It also said Americans should "maintain a heightened awareness" in public, be alert for unattended packages and bags and report any suspicious behavior to law enforcement personnel.
It was the first U.S. warning of a foreign terror attack in Bangkok in recent memory.
Bangkok, a magnet for tourists with its vibrant nightlife and a transit point for those heading for Thailand's beaches, has faced political turmoil in recent years but threats of foreign attacks are rare.
Embassy spokesman Walter Braunohler declined to release more details saying, "At this time we don't have any further information to share."
MSNBC / REUTERS