Hariri condemns the Damascus blast, questions timing, location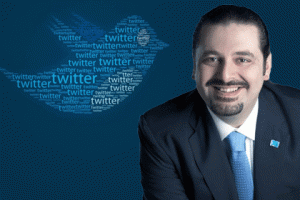 Former Lebanese Prime Minister Saad Hariri commented Friday on the explosion that took place in the Damascus neighborhood of Al-Midan and said he condemns all "terrorist acts."
"What draws my attention is the setting of the explosion . It took place 24 hours before the Arab commission on Syria is scheduled to meet and was located in Al-Midan, which is a major point of popular movements in Damascus," he added via the social networking website Twitter.
The Syrian Local Coordination Committees accused the Syrian regime of being behind the blast that tore through the Damascus densely populated neighborhood of Al-Midan, according to Al-Arabiya TV.
According to the most recent reports the blast resulted in the killing of 25 people and the wounding of 60
According to reports coming from Damascus, the Syrian government was well prepared for the incident had cameras, ambulances and reporters at the scene of the explosion when it occurred to prove to the world that terrorists were behind the blast .
Still alive
Hariri , whose father former PM Rafik Hariri was assassinated in 2005 , denied what he said was a "rumor" of a failed attempt on his life in the Saudi capital Riyadh.
"You might have heard the rumor about my so-called assassination in Riyadh. My presence here, now, is a natural denial of this lie," Hariri said on his Twitter page.
"This is a political fabrication. Part of what they think is psychological warfare against us. Well, it doesn't and will never work," he added.