Is Security deteriorating in Lebanon? update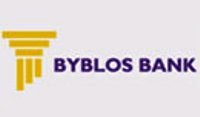 Several security incidents took place in Lebanon this Thursday. They may not be related but they surely indicate that security is deteriorating in Lebanon.
In Sidon , south Lebanon the army detonated a bomb that was found in the parking lot of Hijazi Center in Quds Square on Wednesday night. A citizen alerted the internal security forces of the suspected device he found around 11:00 pm. The parking lot lies near the building where Sheikh Maher Hammoud resides.
Sheikh Hammoud is the Imam of Al-Quds Mosque in Sidon. He is one of the founders of the Islamic Group in Sidon and the founder of the Association of Muslim Students in Sidon.
The army and security forces cordoned off the area and explosive experts arrived at the scene.
The bomb which weighed around 6 kg ( 13.2 Lbs) was wired to a cell phone primed to detonate the device, the army said in a statement on Thursday.
A-Joumhouria newspaper reported Thursday that the governor of the south called for a meeting of the Security Council branch at Sidon Serail to discuss the latest security situation.
MTV reported on Thursday no one had claimed responsibility for the incident but that "the Lebanese army arrested two people for planting the explosive device.
The report said that the two men work as concierges for buildings near the place where the device was planted.
MTV also reported that "members of Hezbollah arrived to the scene to investigate the matter."
Also in the south and only few kilometers from Sidon , a private school, La Cite Nationale School, in the coastal town of Barja of Iqleem al Kharroub/ Shouf district was evacuated on Thursday after an SMS bomb threat that turned out to be a hoax.
Security forces searched the School after the principal said a secretary received an SMS warning about a bomb.
The school administration immediately evacuated the building after the threat, Principal Salah Abdul Samad told Voice of Lebanon
"We sent the students home," he said.
However, a bomb disposal squad, backed by sniffer dogs, found no bomb.
Also south of Beirut two masked gunmen robbed Byblos Bank's Shoueifat branch and fled, National News Agency reported Thursday.
NNA said the thieves were riding a silver-colored BMW X5 with tinted windows.
The vehicle's license plate number is 18963 but has no (letter) code, the agency said.
It added that security forces have launched a manhunt for the suspects.
Update: The Lebanese intelligence branch of the Internal Security forces arrested Khalil Abdel Razzak , a Palestinian , accused of placing the bomb in Al Quds square in Sidon Wednesday night .
The bomb was discovered by an Egyptian worker