Charbel: Al Qaeda terrorist network "is not present in Lebanon"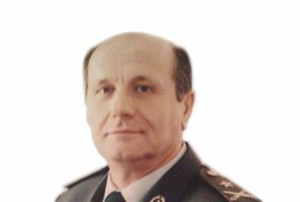 Interior Minister Marwan Charbel told MTV station on Tuesday evening that the Al-Qaeda terrorist network "is not present in Lebanon as an organization, but there may be some people who support its frame of thought."
Charbel also said that the information which Minister of Defense Fayez Ghosn obtained regarding the presence of Al-Qaeda members in the Lebanese town of Aarsal "is being reviewed."
Charbel said that the army is "following up on information about the presence of Al-Qaeda [in Arsal]," adding that some people have been arrested and "Arsal's residents are aware of this " stressing that Arsal's residents are not to be blamed for the situation."
"Lebanon will not serve as the launching point for terrorist acts ," Charbel said.
Ghosn who is reportedly closely associated with Hezbollah and MP Michel Aoun informed the Lebanese cabinet last Thursday that al-Qaeda members had infiltrated the Bekaa town of Arsal.
President Bashar al-Assad's regime has blamed Friday's twin suicide bombing on "terrorist organizations," including Al-Qaeda, and quoted Lebanese officials as warning Syria that Al-Qaeda members infiltrated into Syria from the town of Arsal.