Iran warns Israel: All your cities within Hezbollah's Katyusha range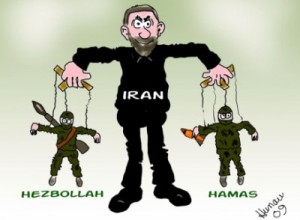 The military adviser to Iranian Supreme Leader Ali Khamenei , General Yahya Rahim Safavi warned Israel that should it attack Iran's nuclear sites the Islamic Republic will rely on its allies Hezbollah and Hamas to do the fighting.
He told Iran's Arabic-language satellite channel Al-Alam "in case of an attack by Israel, Hezbollah in Lebanon and Hamas in Gaza will also join the fighting. There will be no need for Iran to launch ballistic missiles at Israel, because all the Zionist cities are within the range of our ally Hezbollah's Katyusha (rockets)," he said.
"We have obtained extensive intelligence on all the Zionist regime's military maneuvers, including the joint exercises with NATO in the Mediterranean Sea and the joint drill with Italy, which focused on long flights," he added.