Egypt army appoints ex-PM to form new govt, report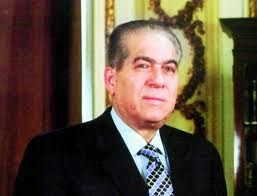 Egypt's ruling military council asked former prime minister Kamal Ganzouri to form a new government on Thursday after protesters demanded the army sack the previous cabinet, Al Jazeera television reported, citing unspecified reports.
Ganzouri headed a cabinet from 1996 to 1999 that introduced some economic liberalisation measures. Many Egyptians viewed him as an official who was not tainted by corruption, but his record serving under Mubarak could stir opposition from those demanding a clean break with the past.
State television had said the military council had met Ganzouri earlier in the day. Army General Mokhtar al-Mullah told a news conference that the army hoped to form a new government before a parliamentary election begins on Monday.