Syria stops oil payments to Shell and Total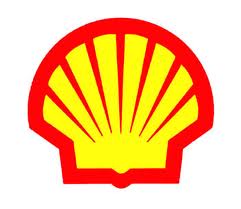 Syria has stopped paying for oil produced within the country by Royal Dutch Shell and Total, highlighting the economic tensions affecting Bashar al-Assad's regime after months of pro-democracy protests.
While initially calm about the Syrian economy's ability to weather the protests, Damascus has begun to show growing signs of unease. The government has raised spending by an estimated 20-25 per cent in response to the unrest that started in March and has spent more than $2bn defending its currency, which has fallen 10 per cent against the dollar in the black market.
However, revenues have fallen steeply. Oil export earnings, worth about $3.5bn a year, have been hit by an embargo imposed by the European Union. Damascus also briefly imposed an unpopular import ban to conserve foreign currency in September.
Until a few weeks ago, international oil companies were continuing to be paid, according to people familiar with the situation. But payments then slowed and eventually stopped even though the companies continued pumping. Production has fallen, though, as Syria ordered companies to cut output after a backlog of crude filled its storage capacity because of the EU embargo.
"Payments have been delayed and some are outstanding," said an industry insider, under condition of anonymity. "My sense is the government has no cash."
Shell and Total are among the largest foreign investors in Syria and the two most important international oil producers, although the Middle East country represents only a tiny fraction of their global businesses.
Ayham Kamel, an expert on Syria at the Eurasia Group, a political risk consultancy, said deteriorating economic conditions represented "the most significant challenge to the regime" and threatened to undermine its ability to contain the uprising".
Several campaign groups are urging foreign oil companies to stop producing inside in the country to increase the economic pressure on the regime.
"Their continued domestic oil production in Syria is fuelling government tanks shelling peaceful protesters," said Wissam Tarif, of Avaaz, a campaign group.
The UN estimates that more than 3,500 people have died since March during the regime's crackdown on the pro-democracy movement.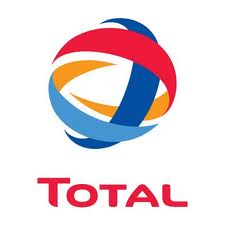 Syria has tried to sell its oil to nations outside the EU, which before the ban bought about 95 per cent of the country's crude exports, to raise hard currency. But the International Energy Agency, the western countries' oil watchdog, said on Thursday that Damascus had failed to find countries willing to buy its oil despite a "heavy marketing effort targeting India, Malaysia, and Indonesia".
The watchdog cut its forecast for Syrian oil production for the last quarter of the year to 240,000 barrels a day, down from a pre-crisis level of 370,000 b/d. At current production rates, Syria is only covering its domestic consumption.
Besides Shell and Total, other foreign oil companies operating in Syria are state-owned CNPC of China and ONGC of India, London-listed Gulfsands Petroleum and INA of Croatia. Shell and TotalTotalLoading… declined to comment.