Hezbollah goes on high alert, report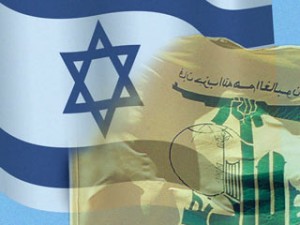 The Kuwaiti newspaper al-Seyassah revealed in an report published on Tuesday based on its intelligence sources that Hezbollah went on high alert and declared general mobilization , which means no more leaves for all its fighters , thousands of its elements will be recalled and senior officials should find a place to hide , like in any war situation . In addition to that the party ordered its various combat units ( especially missile units) to prepare for stage "B" which means preparation for launching missiles within 12 hours from the moment the order is given.
Al-Seyassah sources explained in the report that this procedure was not followed prior to the July 2006 war since the party believed at the time that the war will not take place, for this reason it took 3 days to prepare the missile unit back then.
Al-Seyassah sources also revealed that Hezbollah has been preparing for war for several weeks and for this reason the Israeli army has been recently increasing its reconnaissance flights over Lebanon and has been using very sophisticated and modern aircraft like those used during war for carrying out surveys. Hezbollah reportedly also intensified its war preparations following the last speech by Hezbollah chief Sayyed Hassan Nasrallah .
During a televised speech via video link last Friday , Nasrallah warned that a war against Iran and Syria will spread to the entire Middle East but ruled out the likelihood of an Israeli offensive on Lebanon happening in the near future.
"Unless there is a plan for waging war on the entire region, we rule out the possibility of a close [Israeli] aggression on Lebanon," Nasrallah said in his speech commemorating Hezbollah's Martyr Day .