Berlusconi Steps Down, and Italy Pulses With Change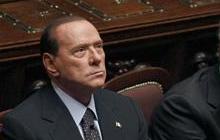 With his country swept up in Europe's debt crisis and his once-mighty political capital spent, Prime Minister Silvio Berlusconi resigned on Saturday, punctuating a tumultuous week and ending an era in Italian politics.
His exit, a sudden fall after months of political stalemate, paves the way for a new government of technocrats led by Mario Monti, a former member of the European Commission. Mr. Monti is likely to be installed early next week, following the apparent consent of key blocs of Mr. Berlusconi's center-right coalition.
His resignation came just days after the fall of Prime Minister George A. Papandreou in Greece. Both men were swept away amid a larger crisis that has threatened the entire European Union, in which roiling financial markets have upended traditional democratic processes.
Though it was met by cheering crowds in Rome, the end of Mr. Berlusconi's 17-year chapter in Italian politics, characterized by his defiance and fortitude, sets off a jarring political transition. "This is the most dramatic moment of our recent history," Ferruccio de Bortoli, the editor of the Milan daily newspaper Corriere della Sera, said Saturday.
After borrowing rates on Italian bonds soared last week to levels that have required other euro zone countries to seek bailouts, Mr. Berlusconi pledged to step down after the Italian Parliament approved austerity measures sought by the European Union.
The lower house gave their final approval to some of the measures on Saturday afternoon, and two hours later, he officially submitted his resignation to President Giorgio Napolitano.
An impromptu orchestra and choir gathered outside the presidential palace, where Mr. Berlusconi resigned, playing the "Hallelujah" chorus from Handel's "Messiah."
Hundreds of spectators gathered outside, shouting "buffoon" and "go home" to a polarizing leader once loved by many, making Mr. Berlusconi the very embodiment of the Italian saying that the tenor is applauded until he is booed off stage. Some in the crowd were popping bottles of champagne. And cars and mopeds in downtown Rome waved Italian flags and honked their horns in celebration, as they do when the national soccer team wins.
Fulvia Roscini, 47, a nurse, had brought her 8-year-old son and 13-year-old daughter outside the prime minister's office on Saturday evening. "We came here because I wanted my kids to see this," she said, "to see that another country is possible and is already here."
As he left his residence on Saturday before resigning, Mr. Berlusconi waved to crowds of supporters, but he left the presidential palace through a secondary exit, to avoid the crowds.
Mr. Berlusconi did not speak publicly after resigning. But the ANSA news agency quoted him telling aides that the jeering "is something that deeply saddens me."
In a statement, Mr. Napolitano, who as head of state will oversee the transition, said he would hold consultations with party leaders to nominate a new prime minister on Sunday.
In this case, the discussions will likely be a formality. For days, Mr. Monti, 68, a well-respected economist with close ties to European Union officials, has been identified as the front-runner.
Mr. Monti met on Saturday with Mr. Berlusconi and earlier in the day with Mario Draghi, the recently installed president of the European Central Bank, reinforcing the notion that financial and European institutions supported Mr. Monti's appointment.
The mandate of the next government will be to push through measures to help reduce Italy's $2.6 trillion public debt and increase growth to keep the country competitive.
The austerity measures approved by lawmakers include selling state assets and increasing the retirement age to 67 from 65 by 2026. They would also decrease the power of professional guilds, privatize municipal services and offer tax breaks to companies that hire young workers.
Key political parties, with the exception of the Northern League, an important member of Mr. Berlusconi's center-right coalition, have said they will support Mr. Monti.
But the wrangling over crucial details is not over. Italy's political parties are fighting to maintain their positions in future political constellations and to ensure their re-electability after passing unpopular measures demanded by tough economic times.
Some members of Mr. Berlusconi's coalition want early elections to form a new government with a new mandate. But the main opposition party and other lawmakers, fearing that elections would lead to an unsustainable period of market turmoil, support a transitional government.
The prospect of early elections diminished on Saturday, however, when Mr. Berlusconi's party said in a statement that it would support a Monti government. But they added that they awaited the "names of the cabinet members, the program of the new government and the timing of the mandate."
The events in Greece and Italy this month raised concerns across the Italian political spectrum about the growing power of financial markets to shake governments. In Italy and elsewhere, a dysfunctional political class has been "impotent" in the face of market dynamics and their impact on people's lives, the commentator Luigi La Spina wrote Saturday in the Turin daily newspaper La Stampa.
The atmosphere in downtown Rome on Saturday evening was one of celebration mixed with uncertainty.
"I know that the crisis won't be over just because he leaves, and I'm a bit concerned about what will happen with the markets, but I know that this country will be better without him," said Isabella La Monica, a retiree, who was waiting in front of the prime minister's residence. "Things can't get any worse."