Obama: Plot reflects Iran's 'reckless behavior'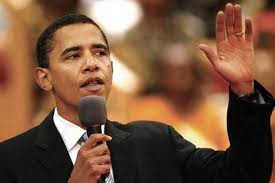 The United States has had "direct contact with Iran" about the alleged plot to kill the Saudi ambassador in the United States as the Obama administration ratchets up its rhetoric against the Islamic republic.
State Department spokeswoman Victorial Nuland, disclosed the development at a press briefing. A senior administration official told CNN the contact occurred on Wednesday and was initiated by the United States.
Nuland said she can't say who spoke to whom or where the meeting was held. She said it was not in Iran.
This comes as President Barack Obama weighed in on the alleged plot, saying the development is "not just a dangerous escalation, this is part of a pattern of dangerous and reckless behavior by the Iranian government.
Obama called it a sign of how Iran has "been outside of accepted norms of international behavior for far too long" and the United States will work with international partners and will take steps to ensure that Iran "pays a price.
Iran vehemently denied the plot. A Tuesday letter from Iran's permanent U.N. representative to U.N. Secretary-General Ban Ki-moon expressed "outrage" over the allegations and said the country "strongly and categorically rejects these fabricated and baseless allegations, based on the suspicious claims by an individual. Any country could accuse other countries through fabrication of such stories. However, this would set dangerous precedents in the relations among States."
Speaking to reporters with visiting South Korean President Lee Myung-bak. Obama underscored a principle of international behavior: that diplomats are protected.
"This plot was not simply directed at the United States of America. This was a plot that was directed against the Saudi ambassador. And I think that what you're going to see is folks throughout the Middle East region questioning their ability to work effectively with Iran."
Even if at the highest levels, Iran did not have detailed operational knowledge of the alleged plot against the Saudi ambassador in the United States, "there has to be accountability with respect to anyone in the Iranian government" engaging in such an activity, Obama said.
Iran must answer to the international community "why anyone in their government" is engaging such activities, he said.
"This is just one example of a series of steps that they've taken to create violence and to behave in a way that you don't see other countries doing," Obama said.
Obama said Attorney General Eric Holder "laid out a very specific set of facts" and the United States would not have brought the case forward if it weren't able to back up the allegations.
"What we know is that an individual of Iranian-American descent was involved in a plot to assassinate the ambassador to the United States from Saudi Arabia," Obama said. "And we also know that he had direct links, was paid by and directed by individuals in the Iranian government. Now those facts are there for all to see."
He praised the "outstanding" U.S. intelligence work that helped thwart the plot that he said would also have killed innocent civilians.
"We would not be bringing forward a case unless we knew exactly how to support all the allegations that are contained in the indictment," he said.
Obama said the first step by the United States "is to make sure that we prosecute those individuals that have been named in the indictment" and "the second thing that we're going to continue to do is that we're going to apply the toughest sanctions and continue to mobilize the international community to make sure that Iran is further and further isolated and that Iran pays the price for this kind of behavior."
Ambassador Mohammad Khazaee, Iran's permanent representative to the U.N., wrote Ban that Iran condemns and has been a victim of terror, citing "the assassination of a number of Iranian nuclear scientists in the past two years carried out by the Zionist regime and supported by the United States."
It says the move is "politically-motivated" and a "showcase of its long-standing animosity towards the Iranian nation." The letter says Iran wants to have "friendly relations" with all countries in the region, "particularly with its Muslim neighbors.
"The Iranian nation seeks a world free from terrorism and considers the current U.S. warmongering and propaganda machine against Iran as a threat not just against itself but to the peace and stability in the Persian Gulf region. The Islamic Republic of Iran warns against the implications of this horrible scenario and submits that the continuation of such divide-and-rule policies could have detrimental effects on peace and security."
There has been tension and rivalry between Iran, predominantly Shiite, and Saudi Arabia, predominantly Sunni.
U.S. Ambassador to the United Nations Susan Rice wrote Ban on Tuesday about the "attempted plot" and said it "constitutes a serious threat to international peace and security."
"We have confirmed information that this conspiracy was conceived, sponsored and directed by elements of the government of Iran. Had this terrorist plot not been disrupted, it would likely have resulted in the injury or death of the Saudi ambassador and others."
Rice said that information shows that Islamic Revolutionary Guard Corps-Quds Force and some of its "high-ranking officers," including Hamed Abdollahi, Abdul Reza Shahlai and Ali Gholam Shakuri directed and funded the conspiracy."
She said the United States intends to discuss the issue with other members of the U.N. Security Council.
Details about the case surfaced Tuesday.
Manssor Arbabsiar, a 56-year-old naturalized U.S. citizen, and Gholam Shakuri, an Iran-based member of Iran's Islamic Revolutionary Guard Corps, are accused of conspiracy to murder a foreign official, conspiracy to use a weapon of mass destruction, and conspiracy to commit an act of terrorism, the FBI said.
Arbabsiar was arrested in September. David Tomscha, a friend of Arbabsiar in Corpus Christi, Texas, said the man traveled to Iran once a year and owns property in Iran.
Shakuri remains at large, the bureau said.
The two were in a group that began planning last spring to kill Saudi Ambassador Adel Al-Jubeir, the FBI said.
It is unclear why the Saudi ambassador may have been targeted, the official said, or how widespread knowledge or approval of the alleged plot may have been within Iranian President Mahmoud Ahmadinejad's government.
Robert Jordan, a former U.S. ambassador to Saudi Arabia, said Al-Jubeir "is so close to King Abdullah that I think it does make him a target to some degree. He is almost like a son to the king."
The Saudi ambassador was not the only intended target, U.S. officials said. The suspects also discussed attacking the Israeli and Saudi Embassies in Washington and possibly in Buenos Aires, Argentina, a senior U.S. official said.
Authorities developed the case against the suspects with the help of an undercover informant posing as an associate of a Mexican drug cartel, according to officials and an FBI agent's affidavit released Tuesday.
Arbabsiar and the informant allegedly discussed using explosives to kill the ambassador, possibly in a crowded restaurant, according to the affidavit.
The informant named $1.5 million as his price, it said. Arbabsiar allegedly sent $100,000 intended as a down payment, telling the informant his "cousin" had deep pockets, court documents said.CNN