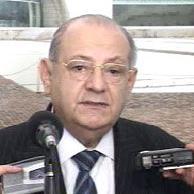 Change and Reform bloc MP Neematallah Abi Nasr told LBC television on Saturday that he supports the agreement which stipulates that the Lebanese government should pay its annual share of funding to the UN-backed Special Tribunal for Lebanon (STL).
"I support this matter…but such a decision should be taken in the parliament," Abi Nasr .
He added that "Lebanon would not have resorted to the international community if its judiciary was not politicized."
However, the MP whose leader ( MP Michel Aoun) is a staunch supporter of Hezbollah also questioned the credibility of international tribunal and hinted that "the United States has infiltrated international resolutions."
The tribunal was created by a 2007 UN Security Council resolution, at Lebanon's request, to try those responsible for former Prime Minister Rafik Hariri's assassination. He was killed in a suicide car bombing on February 14, 2005.
Lebanon is required to contribute 49 % STL's annual budget
Future Movement official Mustafa Allouch said in remarks published on September 16 that March 14 MPs "intend to present a draft bill to the parliament that calls for paying Lebanon's share of STL funding
Four Hezbollah members have been indicted by the STL. However, the Shiite group strongly denied the charges and refuses to cooperate with the court.