MP Saadeh accuses Aoun, Bassil of "inciting murder,"report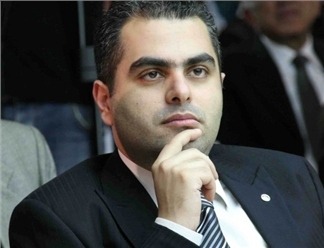 Phalange party MP Samer Saadeh accused Change and Reform bloc leader MP Michel Aoun and his son-in-law, Energy Minister Gebran Bassil, of "inciting murder," Al-Mustaqbal newspaper reported on Sunday.
The report added that Saadeh was assaulted on Saturday evening by Bassil supporters in Faraya following a debate over the removal of an electricity pole from land owned by Saadeh.
Saadeh told Al-Mustaqbal that Electricite du Liban installed the electricity pole in land in Farayya owned by his family.
Saadeh added that when his supporters tried to take down the pole, Bassil's partisans arrived to the area, blocked the road, assaulted the MP and damaged his car.
"They shot at me in front of the Lebanese army, damaged my car which has an MP license plate , threatened to kill me and tried to force me to sign an approval to deploy the pole."
Saadeh added that after the incident he went to the police to press charges against Bassil and Aoun for "inciting murder."
Phalange party MP added that "Bassil thinks he is above the law because he is the son-in-law of Aoun, but he is wrong. We know who he is, and the residents of the Batroun region know Bassil well."