Algeria to recognize new Libya rulers when govt formed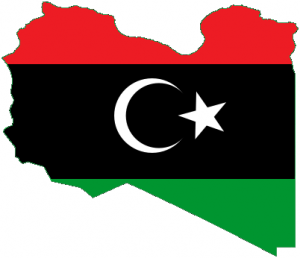 Algeria will recognize Libya's new leaders when they establish a representative government, Algeria's foreign minister said in an interview on Thursday.
"The National Transition Council has announced that it will soon be forming a government representative of all the regions of the country and once it does this we will recognise it," Mourad Medelci said in an interview with French broadcaster Europe 1.
Algeria is the only one of Libya's North African neighbours yet to recognize the NTC, whose fighters have taken control of the capital Tripoli and much of the rest of the country, ending Muammar Gaddafi's 42-year rule.
Algerian officials say they are concerned that Islamist militants have infiltrated the NTC and that al Qaeda's North African wing will exploit the chaos in Libya to acquire weapons and explosives.
"It is not a fear or a feeling, it is a certainty," Medelci said when asked about Algerian concerns that Islamists may make off with arms and and equipment.
Medelci said Algeria would not give refuge to Gaddafi himself, although it had allowed Gaddafi's wife and three of his children to enter the country earlier this week.
He also denied accusations that Algeria had permitted pro-Gaddafi mercenaries and smuggled fuel to enter Libya acaross the Algerian border.
Asked if Muammar Gaddafi was in Algeria, Medelci replied: "Very clearly not".
"There was never a question and never did we consider the idea that one day Mr Gaddafi could come knocking at our door," he said.
Algeria is taking part in a meeting of world powers and international organizations in Paris later on Thursday on Libya's future.
Reuters