UK Releases £1bn Of Libyan Bank Notes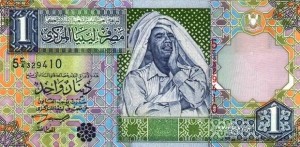 The UK is to release almost £1bn of Libyan currency to the country's central bank after the move was approved by the United Nations.
Around 1.86bn Libyan Dinar (£950m) of newly-printed banknotes were held in the UK under sanctions imposed on the Gaddafi regime.
Foreign Secretary William Hague applauded the decision by the UN Sanctions Committee that allowed the funds to be released.
"This represents another major step forward in getting necessary assistance to the Libyan people, building on the remarkable progress in recent days," he said.