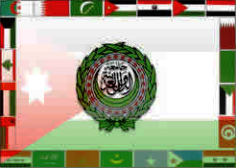 Lebanon on Wednesday backed Syria in rejecting an Arab League statement demanding an end to the bloodshed in the country.
"Lebanon stands by brotherly Syria and its stance is clear in this regard," Foreign Minister Adnan Mansour told the Hezbollah-run al Nour radio station.
Mansour is a member of the Amal Movement which is headed by Speaker Nabih Berri a close ally of Hezbollah .The cabinet of PM Nagib Mikati is heavily influenced by Hezbollah, a close ally of Iran and Syria.
Foreign ministers from the 22-member Arab League last week issued a statement calling for an "end to the spilling of blood and for Syria to follow the way of reason before it is too late".
The organisation also announced a peace initiative aimed at resolving the crisis in Syria where more than 2 000 people have been killed in anti-government protests.
Syria 'in violation of Arab League charter'
Mansour noted that Syria made the right decision by rejecting the meeting's closing statement, adding that "a consensus had been reached by the conferees not to issue a statement at the end of the meeting but some attending the meeting, breached it and issued it".
"Such a stand by some of the Arab League's foreign ministers prompted the Syrian delegation to send a diplomatic note to the Arab League's general secretariat in which it noted that the released statement did not reflect the meeting's final agreement," he said.
An Arab diplomat based in Beirut told the German Press Agency dpa that "Syria in its diplomatic note to the organisation's secretariat, said the statement by the Arab foreign ministers amounted to a clear violation … of the principles of the Arab League charter and of the foundations of joint Arab action".
He added that Syria described the statement in its letter as "unacceptable".
The diplomat said Arab League Secretary General Nabil al Arabi was still awaiting an invitation from Syria to travel there, but there has been no response from the government.
This, he said, "proves that a conflict between Syria and the Arab League is looming".
News 24