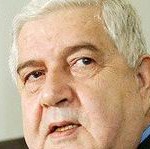 The Obama administration sanctioned two of Syria's main interlocutors with the West, intensifying U.S. efforts to isolate President Bashar al-Assad for his regime's bloody crackdown on political dissent.
The U.S. Treasury Department said Tuesday that it had blacklisted Syrian Foreign Minister Walid Moallem, a former ambassador to Washington, and Bouthaina Shaaban, a top political and media adviser to President Assad.
Both officials had served as important diplomatic channels to Damascus in recent years as the Obama administration sought to improve relations with Syria. Mr. Moallem had also played a central role in failed peace talks between Syria and Israel.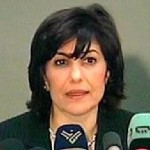 The rapprochement with Damascus has collapsed over the past few months, with Washington increasingly critical of the Assad regime's violent crackdown. The United Nations estimates that more than 2,000 Syrians have been killed since the uprising began in mid-March.
The U.S. Treasury also announced that it had sanctioned Syria's ambassador to Lebanon, Ali Abdul Karim Ali.
"Building on our sanctions targeting the entire government of Syria, we are bringing additional pressure to bear today directly on three senior Assad regime officials who are principal defenders of the regime's activities," the Treasury's undersecretary for terrorism and financial intelligence, David Cohen, said in a written release.
The sanctions freeze any assets held by the three Syrian national inside the U.S. and prohibit American entities from conducting any business with them.
A spokesperson at the Syrian embassy in Washington declined Tuesday to comment.
This error message is only visible to WordPress admins
Error: No connected account.
Please go to the Instagram Feed settings page to connect an account.