Gaddafi era 'over', rebels take Tripoli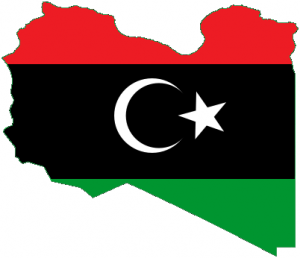 Libya's rebels are declaring the 'Gaddafi era' over after taking control of most of Tripoli as US President Barack Obama called for 'an inclusive transition' in the war-torn country.
Obama pressed Libya's veteran strongman Muammar Gaddafi, who has refused to surrender, to 'explicitly' give up power and warned exuberant rebels that their struggles were 'not over yet.'
Looking beyond Gaddafi's iron-fisted reign, he vowed that Washington will be 'a friend and a partner' and urged 'an inclusive transition that leads to a democratic Libya'.
'The situation is still very fluid. There remains a degree of uncertainty, and there are still regime elements who pose a threat,' Obama warned in a hastily arranged public appearance as he vacationed at Martha's Vineyard.
The White House, meanwhile, said it had 'no evidence' that Gaddafi had left Tripoli. 'That is the best information that we have,' spokesman Josh Earnest told reporters. 'There's no evidence to indicate that he's left.'
World leaders hailed the rebels' dramatic rout on Sunday of loyalist forces in Tripoli, as Libyans around the world celebrated his imminent downfall.
'The Gaddafi era is over,' rebel chief Mustafa Abdel Jalil told a news conference in Benghazi, eastern Libya.
But Abdel Jalil also warned that he could quit as head of the rebel National Transitional Council (NTC) if he loses control of the revolution, amid possible revenge acts by insurgents.
Abdel Jalil said he hoped Gaddafi, who faces an arrest warrant issued by the International Criminal Court for alleged crimes against humanity, would be 'captured alive so that he will be given a fair trial.'
He thanked NATO for its military support, while cautioning that 'the real moment of victory is when Gaddafi is captured' and acknowledged the whole of Tripoli was not under rebel control.
In another military setback for Gaddafi, his forces quit the frontlines of the eastern oil town of Brega on Monday and were fleeing west towards the strongman's hometown of Sirte, a rebel military spokesman said.
Abdel Jalil, a former justice minister who chairs the NTC, called upon 'our revolutionaries to respect the law and to let justice take its course,' rather than launch revenge attacks.
Rebel military spokesman Mohammed Zawiwa told AFP the rebels seized control Monday of the state broadcaster in Tripoli.
'All the television stations controlled by the state have stopped transmitting (in Tripoli). Our fighters have gone in and taken control of the facilities,' Zawiwa said.
Elsewhere in Tripoli, rebel fighters packed in trucks, cars and pick-ups streamed during the day from liberated areas of western Libya towards the symbolic Green Square in the heart of the city, brandishing arms.
Many of the rebels were waving flags of the revolution as they appeared to be heading to the square and then onwards to join rebels trying to snuff out the last pockets of resistance, especially outside Gaddafi's Bab al-Azizya compound in Tripoli.
Rebel chief Abdel Jalil said it was difficult to tell whether Gaddafi has fled the country or remained within, pointing out he could still be at his compound.
'The area around Al-Azizya is still a hot spot. There are forces that continue to fight the rebels. He (Gaddafi) could still be in Al-Azizya, or in neighbouring areas,' he said.
Foreign correspondents based in the capital's Rixos hotel, separated by a wooded area from Gaddafi's residence, said the atmosphere was tense late on Monday but without reporting any major confrontation.
Gaddafi broadcast three defiant audio messages on Sunday, vowing he would not surrender and urging the people of Tripoli to 'purge the capital,' even as rebel forces swept through the capital and took over waterfront Green Square.
But he has not been seen in public for weeks.
Hundreds of jubilant Libyans meanwhile converged on their embassies and consulates in Europe and elsewhere to raise the rebel flag and tear down the symbols of Gaddafi's 42-year rule.
Some of the Libyan Arab Jamahiriya's diplomats announced they were defecting to the rebel administration while others deserted their representations.
France welcomed the apparent defeat of Gaddafi's regime and said it would host a summit of the international 'Contact Group' coordinating a response to the conflict.
Diplomats from the Contact Group will first meet on Thursday 'to coordinate next steps', the US State Department said.
In London, British Prime Minister David Cameron said Gaddafi's regime was in 'full retreat' and he should give up any hope he has of clinging on to power.
Thousands of residents poured onto the streets of Tripoli Sunday night to welcome the rebels, congregating at Green Square, which they renamed Martyrs Square.
Many waved the red, black and green flag of anti-regime forces, dancing in joy and shouting Allahu Akbar (God is greatest). Some fired rifles into the air.
Similar scenes of jubilation were witnessed in Benghazi, the rebels' bastion in the east, where tens of thousands of delirious residents danced and proclaimed the end of the regime of the 'tyrant' Gaddafi.
UN leader Ban Ki-moon said the heads of the African Union, European Union, Arab League and other regional groups would attend a summit on Libya later this week in New York.
The International Criminal Court, meanwhile, is seeking the transfer of Gaddafi's captured son, Seif al-Islam, to The Hague to face charges of crimes against humanity, the court's spokesman said on Monday.