Gaddafi's end lesson to region's leaders: Turkey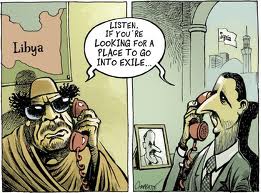 Turkish Foreign Minister Ahmet Davutoglu is to travel to the Libyan rebel stronghold of Benghazi on Tuesday after saying the likely end of Muammar Gaddafi's rule was a lesson for Middle Eastern leaders who ignore demands of their people.
Muslim Turkey, a rising diplomatic and political power in the Middle East, once had close political ties with Gaddafi's government and Turkish companies had projects worth more than $15 billion in the oil producing north African state last year.
Turkey was opposed to both sanctions against Libya and NATO intervention after a revolt against Gaddafi's 42 year-rule erupted in February, but in May Ankara called on Gaddafi to step down and recognised the rebels as the legitimate government.
Turkey is the current term president of the Libya Contact Group made up of the nations that opposed Gaddafi's campaign to crush the rebellion.
"From here I will travel to Benghazi as foreign minister of Turkey but, at the same time, as chairman of the international Libya contact group," Davutoglu told reporters in the Ethiopian capital, Addis Ababa.
"There is a beginning of a new era in Libya for a future, democratic, united Libya. What we always defended as Turkey was a new Libya based on the aspirations of the people of Libya without being divided and without there being a chaotic situation," he said at the African Union's headquarters at the beginning of an emergency meeting on Libya.
Backed by NATO air strikes, Libyan rebels advanced into the Libyan capital on Monday as remnants of Gaddafi's fought last-ditch battles around the veteran leaders compound.
"After the change in Egypt and Tunisia in the region, the change in Libya in line with the people's demands should be a lesson to everybody," Davutoglu told a news conference earlier.
Turkey has called on Syrian President Bashar al-Assad, who has unleashed a crackdown on pro-democracy protests, to end the violence and carry out reforms in the neighbouring country.
Turkey, unlike the United States and the European Union, has not called on Assad to step down, but has said repeatedly its patience is running out.