Tensions rise between Lebanon and Israel over maritime borders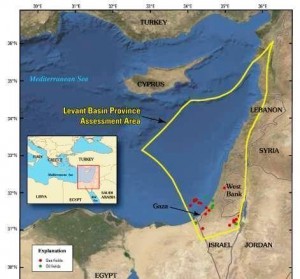 Speaker Nabih Berri told a U.N. diplomat that Lebanon is willing to use all the necessary means to "protect" the country from any Israeli attack. Meanwhile, an Israeli government spokesman accused Hizbullah of exploiting the issue of the maritime borders between Lebanon and Israel in order to wage a war against the Jewish state.
Berri stressed during a meeting with U.N. Special Coordinator for Lebanon Michael Williams that the UNIFIL can play a role in the demarcation of the disputed maritime borders with Israel "unless the navy forces of the UNIFIL are only found to monitor our regional waters and shores."
As Safir newspaper reported on Tuesday that Williams was insisting on his stance during the discussion, saying that the "U.N. isn't specialized in demarcating any maritime border, and the two disputed countries have to negotiate" over the issue.
The Israel official added that Hizbullah is labeling this matter as "the maritime Shebaa Farms," noting that it is a strictly political affair, which the party is employing for its interests.
Tel Aviv is seeking to resolve this matter through direct negotiations with Lebanon, which has refused this proposal, he continued. It has rejected this idea ever since Israel withdrew from southern Lebanon in 2000, the Israeli official remarked.
The land borders were demarcated then, but not the maritime ones because the Lebanese government at the time refused to do so it and it is still rejecting all direct and indirect contact with Israel, said the spokesman.
Negotiations are the best manner to solve this issue and if Lebanon maintains its position, then the matter should be addressed before the United Nations, but international law stipulates that the two concerned countries must resolve the dispute themselves, he concluded.
Offshore oil and gas have been found in the Mediterranean Sea adjacent to the Lebanese and Israeli coasts and a dispute has erupted between the two sides over the lack of maritime borders designating the areas the two countries have authority to explore.
Naharnet