Massive fire at a plastics factory in Metn region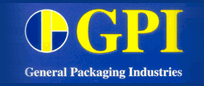 A huge fire erupted Sunday night at the General packaging Industries (GPI) plastic factory which is located in the town of Mazraat Yachouch in Bikfaya area of the Metn region and civil defense teams are still struggling to extinguish it.
The cause of the fire is still unknown
The delay of the civil defense teams' in reaching the fire scene reportedly led to the spreading of the fire to various parts of the factory. The defense teams are reportedly facing difficulties due to the high flammability of the raw materials used in plastic manufacturing and the thickness of the smoke, which has reached as far as Keserouan and Jbeil.
Large sections of the plant which is reportedly owned by Tourism Minister Fadi Abboud, were destroyed.
MTV reported that the fire was still raging at 2 pm local time and efforts to contain the fire are ongoing