MP Jarrah: Hariri won't return to Lebanon anytime soon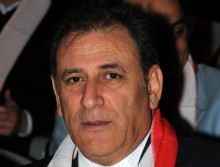 MP Jamal al-Jarrah , a member of the Future Movement bloc told the Voice of Lebanon on Monday that former Prime Minister Saad Hariri – who is the head of the Future Movement , "will not return to Lebanon anytime soon."
"I do not think Hariri will return anytime soon because of security circumstances," Jarrah said , in reference to alleged intelligence reports that warned Hariri that he is the target of an assassination.
" Hariri is better off better staying outside Lebanon for the time being ," the MP added.
Commenting on the reports that the Special Tribunal for Lebanon (STL) will soon issue the indictment in the 2005 assassination of former Lebanese PM Rafik Hariri he said he has no information in this regard.
He added : "Knowing the truth about Rafik Hariri's murder will not cause domestic problems in Lebanon ," Jarrah added.
Sources told Asharq al-Awsat newspaper in remarks published Monday that STL is expected to make a request to Lebanese authorities to question five Hezbollah members within the next few days after Lebanese judges traveled to The Hague ahead of the expected release of the indictment.
The names of the five people would remain confidential for the time being .
But STL denied the report saying that the Lebanese judges did not travel to the Hague for that purpose .