Drug Control forces attacked in Beqaa valley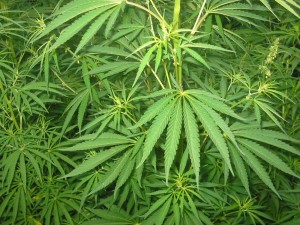 An armed gang attacked security force members who were attempting to raze cannabis fields in the Bekaa Valley in east Lebanon on Monday, National News Agency (NNA) reported.
The drug Hashish, which is popular in Lebanon and the Mid East region is prepared from cannabis
The armed individuals launched several rocket grenades and shot at the units destroying a field in the Bekaa town of Ollaq near the city of Baalbeck , NNA reported, adding that nobody was injured in the incident.
" The perpetrators fled the scene in four cars after the ten-minute firefight."
Vehicles owned by Office of Drug Control chief Colonel Adel Mashmoushi and LBC television crew member Mohammad Ali Ahmad were hit during the clash, the report also said.
Mashmoushi added that the amount of cannabis found in the operation would have been enough to flood the Lebanese market for many years. He also said that the razing operations will continue and assailants "will be brought to justice."
Earlier in the day, security forces came under fire while razing cannabis fields in the Bekaa Valley town of Boudai.