Syrian opposition to meet over 'transition to a democratic civil state'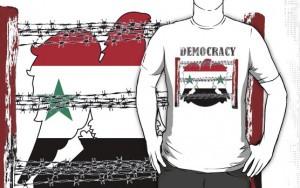 Syrian Independent opposition figures announced that they will hold a consultative meeting in Damascus on Monday to discuss "how to solve the crisis" in the country that has been rocked by unprecedented pro-democracy protests for over 100 days.
The motto of the gathering will be:"Syria is for all in a civil democratic state".
The famous Syrian writer Lou'ay Hussein who has also spent time behind bars told AFP:
"We will hold an open national independent meeting on Monday at one of the Damascus hotels for consultations on the current situation in the country and how to transition to a democratic civil state."
Hussein stressed that none of the participants belong to any political party or grouping.
Hussein added" this is our right and we have been calling for this gathering since a long time" .
Another opposition writer Fayez Sara, who was arrested by security forces in April in Damascus and released a month later, is among the expected participants.
"Our goal is to diagnose the cause of the crisis and contribute to its resolution," Sara said, inviting "everyone" to come join the discussion.
Syrian activists and protesters do not trust the authorities, who unleashed a fierce crackdown on the opposition movement
The protesters are calling for an end to the regime of Syrian President Bashar al-Assad and for free elections.
Activists are claiming that over 1400 protesters have been killed , over 8000 have been injured and over 10000 have been detained by the security forces . On Friday security forces gunned down 20 protesters , activists said.