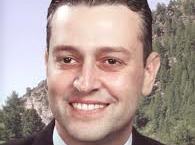 March 14 MP Hadi Hobeich said on Sunday that Prime Minister-designate Najib Mikati "has his own agenda", his own interests and his Sunni constituency in Tripoli , which is boiling over what is happening in Syria.
"What interest does he have in rushing to form a cabinet that is opposed to the Sunni street , this is why he is waiting for the proper regional circumstances to form a cabinet." He said.
Mikati is not in a rush to form a cabinet considered to be backed by Iran and Syria amid current regional circumstances, Hobeich told MTV.
He added that March 8 alliance is now fully convinced that Mikati won't proceed with cabinet formation until his conditions are fully met adding the current regional circumstances are in his favor and suit him well to impose his own conditions .
Hobeich added that four months ago Mikati was under pressure to implement the agenda of the March 8 alliance and and its backers in Iran and Syria , but now the situation is difference and Mikati is now implementing his own agenda . He added that Mikati believes that a cabinet under the banners of Iran and Syria is not in Lebanon's interest .
"Unless he can form a cabinet that is independent of Iran and Syria and recognizes the Special Tribunal for Lebanon ( STL) , he wont' go ahead ", He said
Hobeich also said that Syria is too busy with its own domestic problems and that it has no time to discuss cabinet formation in Lebanon.
The nearly 50-year rule of Syria's Assad family is being challenged by rising numbers of anti government protesters, and President Bashar al Assad's military troops are unhesitatingly responding with live ammunition and teargas. Over 1300 Syrian civilians have reportedly been killed since the uprising began on March 15. Thousands of Syrians are fleeing the violence and are now refugees in Lebanon and Turkey.
The Iranian and Syrian -backed Hezbollah brought down PM Saad Hariri's government on January 12 over the Special Tribunal for Lebanon's (STL) imminent indictment which is widely expected to implicate Hezbollah members in the assassination of former PM Rafik Hariri in 2005
Mikati was appointed in January as the PM designate with the backing of the Hezbollah March 8 alliance and MPs Walid Jumblatt and Mohammad Safadi . March 14 leaders have repeatedly said that intimidation from Hezbollah's weapons helped secure the parliamentary majority for Mikati's nomination.