Syria's president avoiding calls from UN Secretary General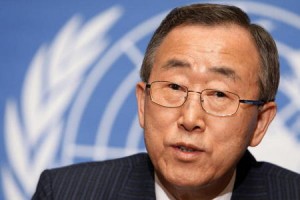 Syrian President Bashar al-Assad, facing international pressure over his crackdown on anti-government protests, has been avoiding calls from U.N. Secretary General Ban Ki-moon.
U.N. spokesman Martin Nesirky said that Ban tried to reach Assad several times, but he would not come to the phone.
"The Secretary General has been keen to speak to Assad. He tried to place a call yesterday but unfortunately the president was not available," Nesirky said Friday evening. "He tried to place the call more than one time but he was not available."
On Friday, the Secretary General issued a note highlighting his deep concern over the continuing violence in Syria and its heavy toll on the civilian population and called on the government to respect the rights of the Syrian people.