Bahrain's Gulf Air to resume flights to Lebanon on June 12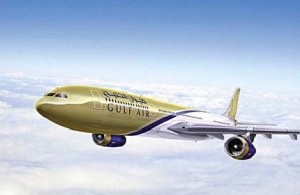 Bahrain's state-run Gulf Air said Tuesday it will resume flights to Lebanon after a suspension in late March over statements made by the leader of the Lebanese Hezbollah movement against authorities in the kingdom.
The flights are set to resume on June 12.
'We are delighted to be able to resume our flights to Beirut. This is great news for our customers, Beirut has always been a popular destination on our network,' said Gulf Air CEO Samer Majali.
Authorities in Bahrain had earlier this year asked citizens not to travel to Lebanon during the unrest.
The protests, which erupted on February 14, were mostly led by Shiites in Bahrain demanding greater rights and stronger representation from the country's monarchy, comprised of Sunni Muslims.
Gulf Air has not said when or if it will resume flights from Manama to Iran and Iraq after its flights were similarly halted to the two majority Shiite destinations.
Hezbollah leader Seyyed Hassan Nasrallah, speaking at a rally in Beirut, referred to events in Bahrain in March as a 'special injustice'.
'I ask some in the Arab and Islamic worlds: Why have you remained silent over the tyranny against our people in Bahrain, is it only because they are Shiites?'
Bahrain then criticized the Shiite movement's leader, saying his comments amounted to 'blatant interference.'
The Gulf country's leadership similarly accused Iran, Hezbollah's main backers, of being behind the unrest in the oil-rich country. m&c