Lebanon needs Cabinet to address security
Attacks on U.N. peacekeepers in Lebanon highlight the need to form a Cabinet capable of addressing security challenges, a U.N. special envoy said.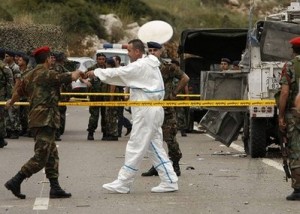 Lebanese Prime Minister-designate Nijab Mikati hasn't been able to form a unity government since Hezbollah brought down the government of Prime Minister Saad Hariri in January.
Hezbollah was concerned about Hariri's support for a U.N. tribunal probing the 2005 assassination of his father, former Lebanese Prime Minister Rafik Hariri.
Michael Williams, the U.N. special envoy to Lebanon, said Thursday during talks with Mikati that Beirut needed to get to work on the Cabinet to address a potential security vacuum.
"I believe quite strongly that the formation of a new government will help alleviate security concerns as well as the social and economic issues," he was quoted by Lebanese news portal Naharnet as saying.
Six Italian soldiers operating with UNIFIL were injured in a bomb attack near Sidon in southern Lebanon last week.
Italy's defense ministry said the bomb was intended to strike a convoy of four trucks belonging to the Italian contingent attached to UNIFIL.