Afghanistan's main intelligence agency said it is investigating reports that Taliban leader Mohammad Omar and some of his top commanders have left their hideout near the Afghan-Pakistan border and cannot not be located.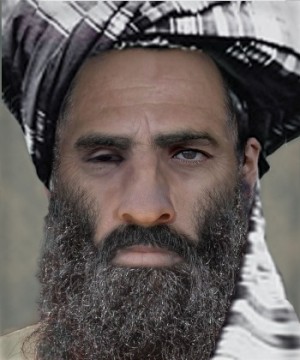 The reports led some Afghan media outlets to say that Omar may have been killed. But the Taliban staunchly denied that in a statement issued Monday.
"Claims and rumors were spread this morning by the Kabul stooge regime's intelligence directorate, other officials and some media outlets that the esteemed Amir ul Mumineen was martyred in Pakistan," the Taliban statement about Omar said. "We strongly reject these false claims of the enemy."
A spokesman for Afghanistan's intelligence bureau then told reporters in the Afghan capital that he "cannot confirm officially whether [Omar] is dead or alive."
"According to our sources at the other side of the border Mullah Mohammad Omar, the leader of the Taliban, [who] has been living in Quetta, Baluchistan for 10 years, had been disappeared from his location in the last four or five days," said the spokesman, Lutfullah Mashal.
"Our sources and senior Taliban commanders have confirmed that they have not been able to contact Mullah Omar. So far, we cannot confirm the death or killing of Mullah Omar officially, but we can confirm that he has been disappeared from his hideout in Quetta of Baluchistan."
Email
Tumblr
Reddit
Stumbleupon
Digg
Delicious
LinkedIn
This error message is only visible to WordPress admins
Error: No connected account.
Please go to the Instagram Feed settings page to connect an account.