IMF Chief Resigns While Fighting Sex Assault Charges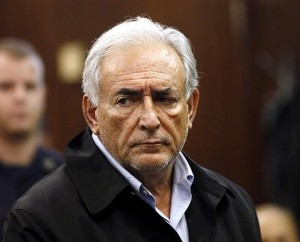 International Monetary Fund chief Dominique Strauss-Kahn has resigned his post after being arrested on sexual assault charges. The former IMF chief is being held in a New York City jail, and says he wants to devote all his strength, time, and energy to proving his innocence.
Strauss-Kahn's resignation sets off a heated debate over who should replace him as head of the powerful world financial institution.
Traditionally, the head of the IMF has been a European under a deal that also puts an American at the head of the World Bank. European officials say the IMF is playing a key role in resolving a debt crisis in Europe, making it important that the that the next IMF chief have a deep understanding of European issues. News reports say French Finance Minister Christine Lagarde is a leading candidate for the job.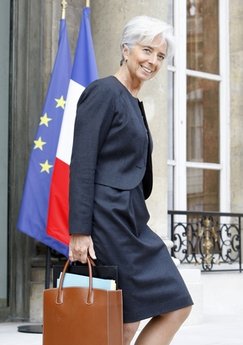 But officials from other nations say it is time for the top IMF job to go to someone from one of the world's emerging economies.
China is among several countries that are calling for the next IMF chief to be chosen on the basis of impartiality, transparency, and merit.
News reports say there are candidates from India, Singapore, Turkey, South Africa, and other nations.
Strauss-Kahn faces a new hearing in New York City Thursday to determine if he can be released on bail. On Monday, a judge ordered the wealthy, 62-year-old French national to stay in jail out of concern he might flee to avoid prosecution. Separately, a grand jury is considering whether to indict Strauss-Kahn on allegations of attempted rape and other crimes. VOA