Lebanese condemn Israeli agression against protesters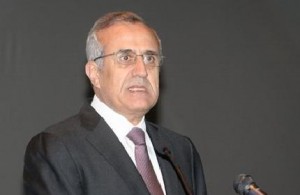 Lebanese President Suleiman condemned the "criminal Israeli practices against peaceful civilians in South Lebanon, Golan and Palestine," calling on the international community and the UNIFIL force to take the appropriate measures.
The Future Movement which is header by caretaker PM Saad Hariri also condemned "the Israeli aggression against the peaceful demonstration in South Lebanon," describing it as "a violation of the Lebanese sovereignty and a direct attack against it" and noting that "the region and its peoples will not enjoy tranquility unless Israel becomes convinced of the need to have just peace."
Meanwhile The Popular Nasserite Organization announced that two of its members were wounded in the Israeli attack on protesters in Maroun al-Ras, identifying them as Rami Qaddoura and Mohammed al-Muzayyen.
The National News Agency identified five of the protesters that were killed in the Maroun al-Ras clashes as: Imad Abu Shaqra, Mohammed Abu Shalha, Mohammed Samir Saleh, Saleh Abu Rashid and Mohammed Samir al-Fandi.
Hezbollah also condemned the violence and said: "The international community must shoulder its responsibilities regarding the heinous, bloody crimes committed today by the (Israeli) occupation forces against the Palestinian people."
UNIFIL commander General Alberto Asarta on Sunday issued a statement calling on the relevant parties to exercise restraint following the violence along the Israeli-Lebanese border near the village of Maroun al-Ras.
At least 10 pro Palestinian protestors were reportedly killed amid rallies taking place in Maroun al-Ras village to commemorate the Palestinian nakba day.
May 15 marks the "Nakba Day." Nakba, meaning catastrophe in Arabic, and marks the period when more than 700,000 Arabs were displaced from their homes during the fighting following the creation of Israel in 1948.
Several million Palestinians who are living in refugee camps in various countries have urged the United Nations for the right to return, a demand Israel refuses to accept.