Israel suspends cash to Palestinians after Hamas deal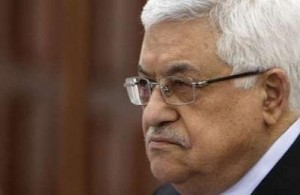 Israel has suspended tax transfers to the Palestinian Authority following a reconciliation deal between rival Palestinian factions Fatah and Hamas.
Israel's finance minister said payments would be kept until it was clear money would not go to militants in Hamas.
The sum, including customs and other levies, amounts to $94m (£56m) agreed as part of an interim peace deal.
The Palestinian Authority has asked foreign powers to stop Israel from blocking the transfers.
The tax transfer mechanism, which represents about 70% of revenues for the Palestinian Authority, is collected as part of interim peace deals agreed between Israel and Palestinian leader Mahmoud Abbas's Fatah movement during the 1990s.
"I think the burden of proof is on the Palestinians, to make it certain, to give us guarantees that money delivered by Israel is not going to the Hamas, is not going to a terrorist organisation," said Israel's Finance Minister Yuval Steinitz.
The country has held up cash transfers several times in the past 10 years, saying it feared that the money was being used to fund attacks against Israelis.
Hamas has carried out bombings and rocket attacks against Israel for years and does not recognise its right to exist.
'No negotiation'
In a related development, the BBC has learnt that Hamas leader Khaled Meshaal is on his way to the Egyptian capital for a series of meetings on Palestinian issues.
He is expected to sign a final agreement with Mr Abbas on Wednesday, paving the way for a single, unified Palestinian Authority government.
Under the agreement, brokered in Egypt, an interim Palestinian government will be formed and a date fixed for elections.
The move has angered Israeli Prime Minister Benjamin Netanyahu who has said that the authority must choose either to make peace with Israel or with Hamas.
Israeli Foreign Minister Avigdor Lieberman has also warned that Israel will not negotiate with the new unity government.
The Fatah party, which runs parts of the West Bank, and Hamas, which governs Gaza, have been divided for more than four years.
The split between the two occurred when violence erupted a year after Hamas won Palestinian elections in 2006. Hamas seized control of Gaza in 2007.