Gaddafi's youngest son killed in airstrike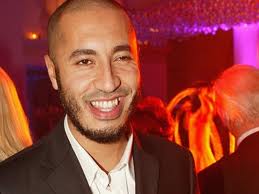 Libyan leader Moammar Gaddafi survived a NATO missile strike Saturday that killed his youngest son and three grandchildren and wounded friends and relatives, Libya's spokesman said.
Gaddafi and his wife were in the Tripoli house of his 29-year-old son, Saif al-Arab Gaddafi , when it was hit by at least one missile fired by a NATO warplane, according to Libyan spokesman Moussa Ibrahim.
"The leader himself is in good health," Ibrahim said. "He was not harmed. The wife is also in good health."
"Western nation crusader aggression against the Libyan nation continued and proved again that it has no moral foundation," Ibrahim said in Tripoli.
The one-story house in a Tripoli residential neighborhood was heavily damaged.
Saif al-Arab Gaddafi was the sixth son of Gaddafi . He had spent much of his time in Germany in recent years.
A United Nations resolution has approved NATO airstrikes as a means to save civilian lives in Libya, where rebels have revolted against Gaddafi 's four decades of rule. But the Libyan government has condemned the strikes on Gaddafi 's compound as an assassination attempt.
Earlier Saturday, Gaddafi had called on NATO to agree to a cease-fire and used language that seemed more conciliatory than some of his earlier requests.
NATO and rebel officials had rejected his call and demanded that Gaddafi stop attacks on civilians.
Agencies