Wahab admits the alleged checks were forged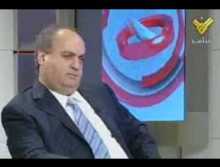 Wiam Wahhab's press office issued the following statement :"We've found out that the checks we have recently published had been forged by the person who provided them to us , so we apologize to the people whose names appeared on the fake checks."
The apology comes after Wahab , a staunch ally of Hezbollah and Syria revealed last Saturday photos of checks addressed to Future Movement MP Jamal al-Jarrah signed by Saudi Prince Turki bin Abdul Aziz, a member of the Saudi royal family.
The check, worth $300,000, was issued in Cairo, he told NBN television.
He also revealed a similar check addressed to former minister Mohammed Abdul Hamid Beydoun and another check of $400,000 addressed to Jamal Khaddam, the son of former Syrian Vice President Abdul Halim Khaddam.
Addressing the Syrian anti-regime protests, he said: "The demonstrations taking place every Friday are driven by forces being paid to create unrest in Syria."
Law suits
Beydoun condemned Wahab's announcement last Saturday , describing it as a "cheap game by the Syrian intelligence."
He told MTV that he will file a lawsuit against him on Tuesday at the end of the Easter holidays.
Similarly Jarrah and the Future Movement sid they will file lawsuits against Wahab
Syrian President Bashar al-Assad has been facing the biggest challenge to his rule. Popular protests demanding greater freedoms and an end to corruption erupted on March 15 in southern Syria and had since spread to the capital Damascus and most cities in Syria.
Just like the Egyptian, Tunisian and Libyan regimes the Syrian regime has been blaming foreigners for the protests. The Syrian regime accused a Lebanese Future movement legislator of funding and arming the opposition to fuel a wave of protests in the country, a charge that was repeatedly denied by the party and MP Jamal al Jarrah.
Over 500 civilians have been killed so far in Syria by the security forces and the army .