Travel between Lebanon and Syria down 90 %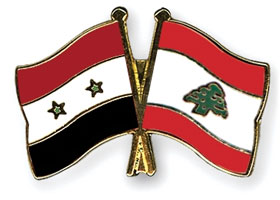 Security source told LBC that the official border crossings between Lebanon and Syria are witnessing a major decrease in the movement of people as the number of travelers since one week until today represents only 10% of the previous figure.
Syrian President Bashar al-Assad has been facing the biggest challenge to his rule. Popular protests demanding greater freedoms and an end to corruption erupted on March 15 in southern Syria and had since spread to the capital Damascus and most cities in Syria.
Today was declare the Friday of Anger by Syrian Revolution, a facebook group that appears to be organizing the protests.
Over 1500 Syrians fled to Lebanon during the past 2 days and 250 Syrians tried to escape to Turkey today but were stopped at the Turkish – Syrian border