Palestinians agreed to end 4-year-old rift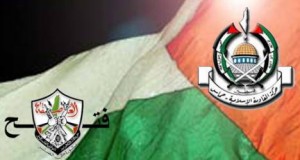 Palestinian officials from the rival Fatah and Hamas movements say they have reached an initial agreement on ending a four-year-old rift that has left them divided between rival governments in the West Bank and the Gaza Strip.
The officials say the plan calls for the formation of a single caretaker government in the coming days, and preparations to hold presidential and legislative elections a year from
The officials say the agreement was reached through Egyptian mediation. They spoke on condition of anonymity before a formal announcement in Cairo later Wednesday.
Despite the agreement, key questions remain about who will control the rival security forces.
Disagreements over security control erupted into the June 2007 civil war that ended with Hamas seizing control of Gaza.