U.S. pledges $25M to Libyan rebels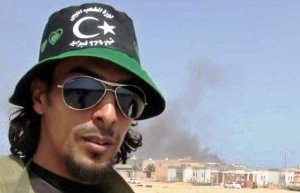 The Obama administration plans to send $25 million in assistance to Libyan rebels fighting the regime of longtime leader Muammar Qadhafi, the State Department confirmed Wednesday, though the support will not include arms or other military backing.
Secretary of State Hillary Clinton has asked President Barack Obama to approve the funding. "This is not a blank check. This is not $25 million in actual cash or money. It's actually in goods and services that would be drawn down from items already in government stocks that correspond with the needs" of the rebel movement.
If approved, the U.S. government will provide halal food and equipment such as radios and body armor to the disorganized and ill-equipped rebel forces that have come together under the umbrella of the Transitional National Council.
The State Department sent a letter last Friday informing the Senate Foreign Relations Committee of the plans to send the aid, which would come from the existing inventory and resources of U.S. government agencies.
Pentagon spokesman Capt. Darryn James said items to be delivered include medical supplies, protective vests, binoculars and halal rations. "We expect that most or all of these will be from [Defense Department] stocks, though contributions may come from other agencies," he said.
Through April 4, the Defense Department had spent $608 million on operations in Libya, a Pentagon spokeswoman told POLITICO. If operations continue at planned levels, they will cost about $40 million per month, Defense Secretary Robert Gates said during a House hearing last month.