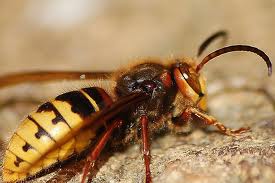 The residents of the southern town of Ras al-Ain , a suburb of Tyre employed on Wednesday the stinging bees of their beehives in their attack on internal security forces who were attempting to stop the construction violations, National News Agency reported
"The ISF members were stung by bees, which prevented them from ending the violations," the NNA said.
It added that the local residents also blocked the road leading to the construction site with rocks and metal barriers.
Most of the construction in south Lebanon, a Hezbollah stronghold has according to observers been illegal and on public property
MTV reported last Friday that a member of Lebanon's Internal Security Forces was wounded when his patrol was pelted with stones in Tyre as it was trying to stop a construction violation. Protesters also blocked the Tyre highway with burning tires.
The residents of Ouzai district south of Beirut also blocked the roads and set tires on fire Wednesday April 13 to protest against Internal Security Forces' actions to prevent them from illegal construction on Lebanon's public properties.
As Safir daily reported last Wednesday that there were more than 500 illegal construction violations in southern Lebanon.
Around 1,000 residential units were built on thousands of acres of public property, according to As Safir.
Ouzai district , a Hezbollah and Amal stronghold was all constructed on public properties according to local reports.
Interior Minister Ziad Baroud who is in charge of the ISF said earlier in April that his ministry insists on the enforcement of law on private and public property.
violations.
This error message is only visible to WordPress admins
Error: No connected account.
Please go to the Instagram Feed settings page to connect an account.