STL 'Fransen held a hearing over Sayyed's case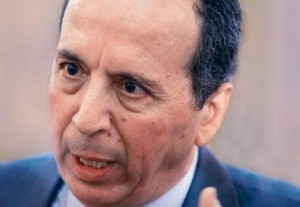 Special Tribunal for Lebanon (STL) Pre-Trial Judge Daniel Fransen held on Tuesday a confidential hearing to examine which investigation documents can be handed over to former General Security chief Jamil as-Sayyed by STL Prosecutor Daniel Bellemare.
Fransen will rule on this matter in due course, according to an STL statement
The STL was created to try those responsible for the killing of former Lebanese Prime Minister Rafik Hariri.
Sayyed, (along with 3 other generals) was detained from 2005 to 2009 on suspicion of involvement in former PM Hariri's murder. In April 2009, the Special Tribunal for Lebanon (STL ) ordered their release without charges due to insufficient evidence. STL prosecutor made it clear at the time they were set free that their release did not mean they are Innocent and that once more evidence is available they could be back in jail.
Sayyed, along with Hezbollah and its allies, have accused security officials, politicians and judges close to the former premier's son, caretaker PM Saad Hariri, of having "fabricated " evidence to implicate them in the assassination.
Sayyed is claiming to have been the victim of a "grand conspiracy" involving false witnesses, seeks access to his criminal file for use in legal proceedings in Lebanon.