Bkirki meeting paid off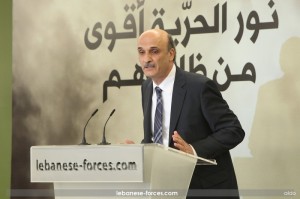 It appears that the Bkirki meeting paid off. Central News Agency (CNA) reported that upon his return to his residence in Maarab from the Bkirki meeting , Lebanese Forces leader Samir Geagea ordered his media department and all those concerned to show FPM and Marada Movement the same courtesy they show to the Phalange and National Liberal Parties and the National bloc.
This is bound to reduce the inter Christian tension according to analysts.
CNA did not report whether the other Christian leaders reciprocated Geagea's gesture or not
Earlier today a meeting was held between the country's top Christian officials in Bkirki .The meeting was described as "brotherly and patriotic par excellence," according to a statement released by the patriarchate after the talks.
The meeting was chaired by Maronite Patriarch Beshara Boutros al-Rai and addressed the general situation in the country, according to the statement.
The Lebanese Forces leader , Former Lebanese president and current Phalange Party leader Amin Gemayel, Free Patriotic Movement leader MP Michel Aoun and Marada Movement leader MP Suleiman Franjieh all took part in the meeting and all joined the Patriarch for prayers at 9:00 am before the meeting.