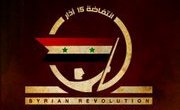 The Facebook group, The Syrian Revolution 2011, which boasts more than 110,000 followers and which has emerged as the organizing force behind the demonstrations that have been demanding "freedom" in Syria reported that about 300 people protested Sunday in the Torch square in Sweida ( or As Suwayda ), the largest city in the Druze stronghold of Jabal Al Arab (Mountain of the Arabs) also referred to as "Jabal el Druze"
Syrian regime loyalists reportedly attacked the protesters and injured ten of them. 2 of the injured people are in serious condition and were taken to a nearby hospital.
Another protest took place in al Karya . Again loyalists of the Syrian regime attacked the protesters and wounded several of them. 3 of the injured people are in serious condition and were taken to the Salkhad hospital. One of the injured is Hani Hassan al Atrach, grandson of the commander of the Syrian Revolution Sultan Pasha al Atrach.
Watch this video on the protests in Sweida
The Syrian Revolution 2011 urged all the Syrians to protest this Sunday to honor those killed by the Syrian security forces and loyalists to the Syrian regime. It called this day : "The Sunday of Evacuation " marking 65 years since French troops left Syria, ending 26 years of colonial occupation. It was Sultan Pasha al Atrach who led the " Great Syrian Revolution" against the French occupation.
Several peaceful protests were reported today in several major cities in Syria. In Aleppo , Homs, Daraa, Hama , the Damascus suburb of Duma, Talbeesah , Jablah and other areas . They chanted "the people want freedom" and called on Syrian president Bashar al Assad to explain what he meant by his address yesterday to the new cabinet
This error message is only visible to WordPress admins
Error: No connected account.
Please go to the Instagram Feed settings page to connect an account.