Illegal construction: Future accuses Amal, Hezbollah of distorting facts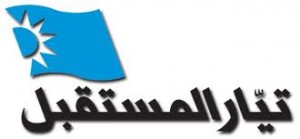 Future Movement accused Amal and Hezbollah of fabricating information against the
movement its MPs and officials regarding construction on public property in al-Zahrani near Sidon in south Lebanon
No Future Movement MPs or officials are in any way involved in illegal construction in Zahrani or anywhere else, the movement said in statement.
The Hezbollah lead March 8 parties are campaigning in a "clear attempt to distort the facts , a preemptive move aimed at covering up their violations" the statement said.
"Everyone knows who is covering these violations and who they are accountable to politically ." This is in reference to Amal and Hezbollah
These parties are trying to cover their own building violations by falsely accusing the Future Movement in order to "lengthen the grace period" available for such construction, it added.
MTV reported last Friday that a member of Lebanon's Internal Security Forces was wounded when his patrol was pelted with stones in Tyre as it was trying to stop a construction violation. Protesters also blocked the Tyre highway with burning tires.
The residents of Ouzai district south of Beirut also blocked the roads and set tires on fire Wednesday April 13 to protest against Internal Security Forces' actions to prevent them from illegal construction on Lebanon's public properties.
As Safir daily reported on Wednesday that there were more than 500 illegal construction violations in southern Lebanon.
Around 1,000 residential units were built on thousands of acres of public property, according to As Safir.
Ouzai district , a Hezbollah and Amal stronghold was all constructed on public properties according to local reports.