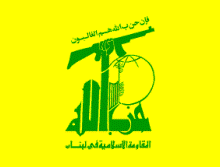 Hezbollah's Al-Manar TV reported on Saturday that Hezbollah chief Sayyed Hassan Nasrallah and MP Michel Aoun's son-in-law minister Gebran Bassil discussed the cabinet-formation process over the phone.
The station did not reveal any details and did not explain why the discussions took place between Nasrallah and Bassil and not with Aoun
Reports circulated on Thursday that Aoun and Nasrallah were planning to meet , but FPM sources told MTV today : "Aoun and Nasrallah will not meet soon."
Hezbollah is reportedly creating obstacles for PM Designate Nagib Mikati for insisting on including in the cabinet Faisal Karami , son of former PM Omar Karami as the representative of the Sunnis.
Hezbollah is also reportedly hiding behind MP Michel Aoun's renewed demand for the ministry of Interior even though it was agreed earlier in March that the interior ministry will go to the centrist bloc of President Michel Suleiman, Mikati and MP Walid Jumblatt.
President Suleiman is reportedly fully aware of Aoun's intentions and for this reason he will not allow Aoun to control the ministry of interior under any circumstances. After all, one analyst told Ya Libnan last month : "Awarding the ministry of interior to Aoun will put the whole internal security of Lebanon under Hezbollah's direct control. Such a situation will be extremely dangerous for Lebanon and will turn the country into another Gaza or Somalia ."
The The Iranian and Syrian -backed Hezbollah brought down PM Saad Hariri's government on January 12 over the Special Tribunal for Lebanon's (STL) imminent indictment which is widely expected to implicate Hezbollah members in the assassination of former PM Rafik Hariri in 2005
Yesterday former Lebanese president and current Phalange Party leader Amin Gemayel said that obstructing the formation of a new cabinet "is a conspiracy against the state."
"Keeping the country without a cabinet is a crime, especially in light of the developments in the Middle East ," Gemayel told Future TV in a reference to the delay in the formation of a cabinet headed by Mikati.