Syrian regime braces for more protests Friday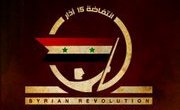 Authorities in Syria are reportedly bracing for the possibility of huge protests throughout Syria after the Muslim prayers on Friday April 8.
The Facebook group, The Syrian Revolution 2011, which boasts more than 100,000 followers and which has emerged as the organizing force behind the demonstrations that have been demanding "freedom" in Syria called for for more protests on Friday to honor those killed by the Syrian security forces
"This Friday will be the day of resilience, defiance , pride, dignity and victory" . It urged all the Syrians to participate in the nationwide protests.
The protests have already succeeded in putting more pressure on the regime:
* Syrian president Bashar al Assad issued a decree on Thursday granting nationality to people in the eastern al-Hasaka region where many Kurds live, part of efforts to ease resentment over nearly five decades of strict Baathist rule.
* In another move to appease the ethnic Kurds, Syrian Observatory for Human Rights said 48 Kurds were released on Tuesday, more than a year after they were arrested in the eastern city of Raqqa.
* State television said that Assad had fired the governor of Homs province, one of the areas affected by nearly three weeks of protests calling for greater freedoms. Replacing the governor was one of the main demands of protesters last week.
* Assad fired Daraa governor Faysal Kalthum on March 23 at the height of protests .
* In a move to mollify conservative Muslims, Syria also lifted on Wednesday a ban on teachers wearing the full face veil and ordered the closure of the country's only casino.
* The Syrian parliament is preparing to adopt major reforms in May, including an end to emergency rule, a politician close to the regime said on Wednesday.
"There will be an extraordinary session from May 2 to 6 in which social and political laws will be adopted in line with the reforms desired by the head of state," the politician said.
Too little too late
Just like the situation in Tunisia and Egypt the protesters are not sold on the actions taken so far and are accusing Assad of not being serious about the reform.
Commenting on the decree that grants Kurds citizenship, Kurdish leader Habib Ibrahim said "Kurds would press their non-violent struggle for civil rights and democracy to replace autocratic rule despite President Bashar al-Assad's decree."
"Our cause is democracy for the whole of Syria. Citizenship is the right of every Syrian. It is not a favor. It is not the right of anyone to grant," Ibrahim, who heads the Democratic Unity Kurdish Party, told Reuters on Thursday
Source: Syrian Revolution facebook, Ya Libnan, Reuters