Amal member, wife killed in grenade explosion at home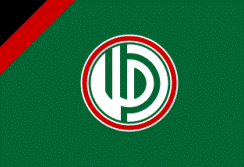 Lebanese security officials said on Tuesday that a hand grenade exploded in an apartment in Beirut's southern suburbs, killing a man and his wife.
Mohammad Ali Jaber (47) , was reportedly playing with the grenade at his home which is located on Moawad Street in the Chiyah neighborhood when the device exploded and injured his son in addition to killing him and his wife
The officials said the investigation of the incident has started.
It was not clear why Jaber had a hand grenade inside his home, but Reuters reported that Jaber is a member of the Amal Movement which is headed by Lebanese speaker Nabih Berri
Amal is closely associated with the Iranian and Syrian backed Hezbollah militants, which claims that its arms are for resistance purposes for defending Lebanon against Israel.