Syrian Revolution 2011: 16 killed in Damascus suburbs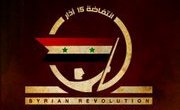 The Facebook group, The Syrian Revolution 2011, which boasts more than 100,000 followers and which has emerged as the organizing force behind the demonstrations that have been demanding "freedom" in Syria reported on its website that " Syrian security forces killed today 15 protesters in Ghotah, a suburb east of Damascus . The residents called for avenging the blood of their martyrs.
The group also reported that the Syrian security forces killed today in Moathemiah a Damascus suburb Ahmed Mohiuddin Mohi-Din al-Ghandour as he was driving his van . They reportedly also stole his a van.