Syrian President Appoints New PM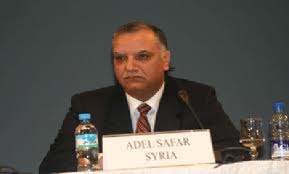 Syrian President Bashar al-Assad has appointed former agriculture minister Adel Safar as a new Prime Minister and has asked him to form a government.
Safar, a member of the ruling Baath Party, is expected to form a new cabinet this week.
His appointment comes days after the country's former prime minister, Mohammad Najo Otri, quit along with his Cabinet following a wave of anti-governments protests calling for political reform.
Human rights groups say at least 60 people have been killed since the start of the unrest.
On Thursday, Assad also called for the creation of a committee to study civilian and military deaths in the cities of Daraa and Latakia, the centers of opposition activity in recent weeks.
Assad has also called for reforms including the creation of a committee to study the possibility of lifting the country's emergency law, which bans political activity not approved by the government. Abolishing the emergency law has been a key demand of protesters. VOA